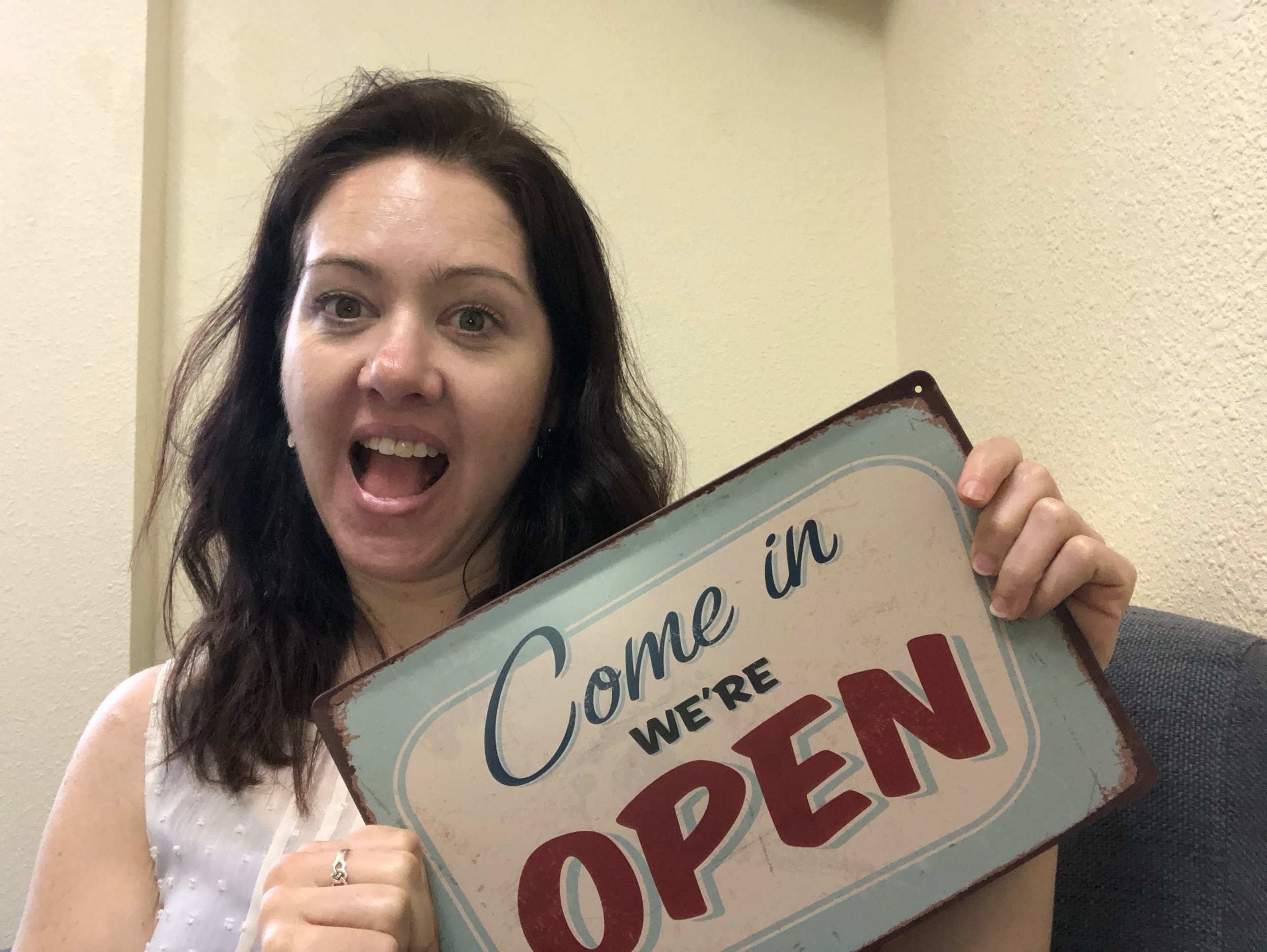 From the time we're able to understand a bedtime story, we learn that one day "our prince will come". He will find us and climb mountains to reach us and rescue us from all that might harm us. While this story is called a fairy tale for a reason, I believe there is something deep inside the female psyche that longs for love to find her.
Not only with Fairy Tales, but also, if you're a spiritual woman who believes the Creator of the universe brings partners together, then it can be easy to settle into the mentality that my soulmate will just find me because it's "meant to be".
All the while in the year 2019, we woman are discovering and being challenged to go out and make things happen like never before!
So when it comes to our dating lives - which is better? - to take massive action to find and get a man or to recline in our modern castle tower waiting for our prince to make his ascent?
Well, let's talk more about these ideas.
If we let our fairy tale mentality bleed into our dating lives, it can start to look like a lack of taking risks. We can play it safe and surround ourselves with good women friends, watch chick flicks, babysit our nieces, do our jobs well, meanwhile giving ourselves that one slim opportunity that the Amazon delivery guy is "Mr. HeavenSent".
We may pride ourselves on how patient we've been in waiting for the right man to come, but blame the lack of results on the fact that there aren't any good men out there. With this mentality we can have the subconscious belief that we're somehow adding to the cinematic climax of our love story by not taking much action, so that the grand ending will be that much more amazing when our prince comes to save us. This mentality however, can actually be a subtle cover up for the real fear that lies underneath our inaction - often fears that prevent us from opening ourselves up to love and be loved by a man.
On the other hand, if we use the same approach as what's led us to be successful women at work and take focused action to make a relationship happen, then the results can start to feel shaky. We may find ourselves acting out of insecurity, jealousies, or uncertainties. We can start to take on manipulative strategies. We may start to be more concerned with an outcome, like getting a ring on it, rather than feeling truly cherished and feeling respect for the man we are choosing. Doubt may start to creep in about whether a man truly loves us if we're making all the moves and securing all the plans and he is just going along for the ride because we're an easy catch.
I'm talking about both of these mentalities as extremes, but is there a healthy balance in the middle?
There is a fine balance, between taking action in our dating lives and trusting in an element of mystery when it comes to success in romance. What does it look like to trust in a divine process that's actively working in our favor and all the while not give ourselves over to living passively comfortable lives?
To approach this process with balance, let's consider for a moment the common dating advice you've probably heard before from your married, well-intended friends:
"The moment you stop looking for your husband, he will appear."
While it may not feel like the most helpful advice, because the moment I ask you to stop thinking about the color orange, right now the color orange is flooding your conscious. However, there is evidence to support why people share this advice. I have seen this concept play out over and over again in my own friend's and client's lives. It does commonly happen, that when a woman decides to go travel the world or foster her own children or wait until she's 50 to get married, that a good man for her shows up proposing she let him join her.
If we stop focusing on finding a relationship, then we may stop taking certain dating actions to make things happen. Or maybe we date, solely for the enjoyment of meeting new people and having fun experiences. Either way, in letting go of outcomes for a relationship, we feel freer to actively create fulfilling lives.
I believe that when we start to focus on our own pursuits, it releases all kinds of pressures and expectations—So that any man who shows up feels that sense of freedom to choose us because he wants to add to the fullness of life a woman's already experiencing.
We find balance because we are actively making things happen in our own lives—practicing risk, vulnerability and self-love—all the while we are better prepared when love shows up, even if it looks nothing like what we expected. Surprisingly that "boy next door" type who was always nothing more than a friend suddenly becomes hotter than you ever thought. His interest in you is more consistent, sacrificial, and cherishing than you've ever experienced before.
So how can we be more active in making our lives better and open to being surprised by love?
Actively Pursue Dreams - Not for the purposes of attracting a man, but for the purposes of living your best life. If you take some time to get really quiet this week and give yourself permission to tune inside to that one thing you've been avoiding doing because it's too scary—-listen and then take one small step to start towards that dream!

Clear Out Any Blocks - Explore if there could be past hurts, fears and feelings of unworthiness in your life. Do you lack of confidence, have a tendency to hide who you are and not open up, or keep a hard exterior because you've been hurt before? For your own mental and physical health, find a safe person or group to explore these blocks so you can create better connection in all of your relationships.

Hang Out an "Open Sign" - Are you open to people you are meeting in the world? Not just for small talk, but do you regularly open up in appropriately vulnerable ways? The key to being open is trusting yourself to create connections with people who are good for you and being able to walk away from those who aren't. You are honoring your desire for connection without letting it rule you. Actively work through emotions or habits that cause you to show up as "closed" so instead you can start to display your "Open Sign".
Attracting a partner is by no means a hard science. There is a je ne sais quoi element to every romance story that no one can give us the step by step directions for. Whether we are stuck in our own excessive waiting mindset or we are using all hands on deck to carry out "operation relationship", I encourage you to take action to create your best life—whether that means doing personal growth work, opening a school for orphans in Africa or cleaning out that bedroom to make an office. Then stay open to various social connections, resting fully in your own womanly worthiness, knowing that mysteriously your action will prepare you to attract a surprisingly good relationship.
If you'd like support to explore how to create your best life or open yourself up in places where you know you've closed down. Schedule a time for us to talk here.